The Vegan Banana Muffin recipe contains few ingredients. It will take 30 minutes to cook them. The muffins are very airy. The soft, porous texture melts in your mouth. Banana muffins are great for breakfast and snacks.
They are free of refined sugar and dairy products. Hope you enjoy the muffins.
Banana muffin ingredients
Vegan banana muffins need 6 ingredients.
Banana puree. It gives muffins a rich aroma and flavor. The aroma of banana puree is comparable only to cocoa.

Whole wheat flour is the base of muffins. It contains a lot of fiber. You can replace whole grains with oat flour, which is gluten-free.

Refined olive oil is also included in the recipe. It can

be replaced

with any vegetable oil. We still have a vegan dessert.

The sweetness of the muffins will come from coconut sugar. Use whatever sweetener you like.

Baking powder will make vegan muffins airy.

Water completes the list of ingredients. Instead, you can use unsweetened vegetable milk. Almond, cashew or oat milk.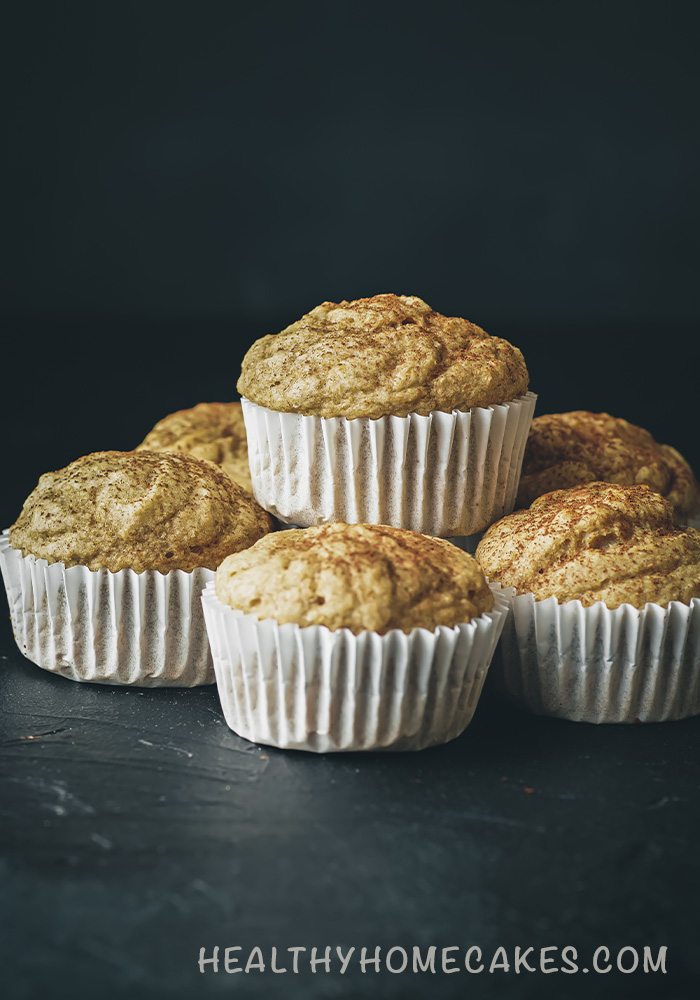 We have the ingredients. Let's start cooking.
How to make vegan banana muffins
The process for making muffins is very simple. First, turn on the oven at 180 ° C / 355 ° F. Then we insert paper inserts into the cells of the baking dish. Or grease the mold with oil.
In a bowl, combine whole grain flour, baking powder, coconut sugar. After that, grind the banana in a blender. Add water, vegetable oil and banana puree to the flour mixture. Mix everything until smooth.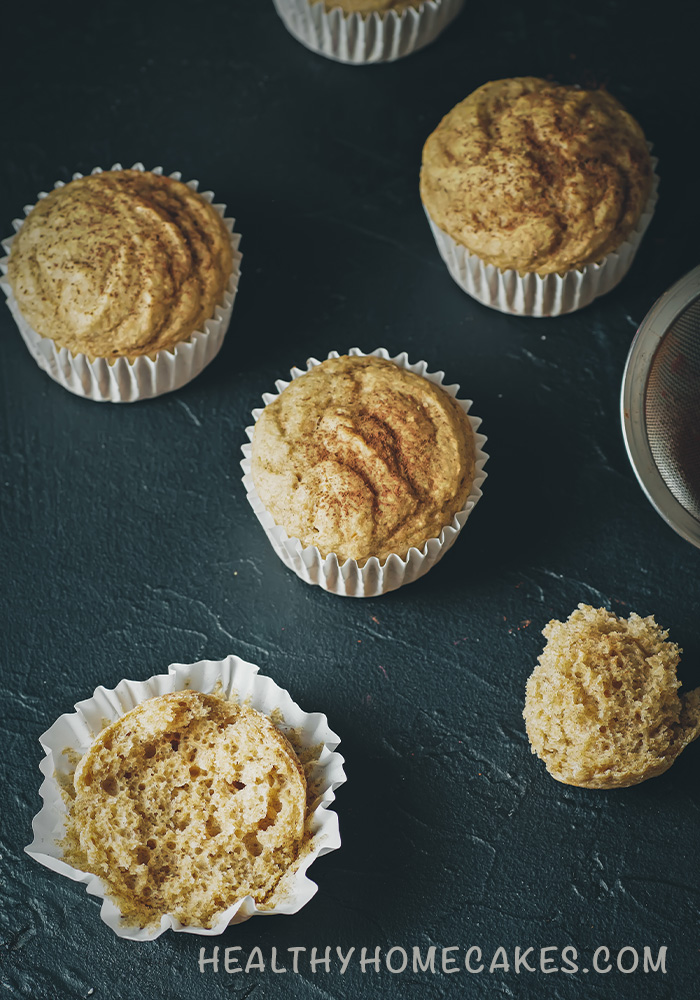 Put the finished dough into a mold using a pastry bag. We fill the cells with dough to 3/4 of the volume.
Bake muffins for 20 minutes. We check the readiness of the dessert with a toothpick. There should be no test on it. Remove the finished muffins from the oven. We cool them down to room temperature and enjoy a delicious dessert.
Making vegan banana muffins isn't difficult. The result will delight you and your loved ones.
Make banana muffins and write your impressions.
Enjoy your meal!
Be healthy and love yourself!
Vegan banana muffins (Refined sugar free)
Course: Vegan
Cuisine: American
Ingredients
80g banana puree (one banana)

120g whole wheat flour


2 tablespoons refined olive oil

2 tablespoons coconut sugar


1 teaspoon baking powder

5 tablespoons water or vegetable milk

Instructions
Turn the oven on at 180 ° C / 355 ° F.

Put paper inserts into the baking dish. Or grease it with oil.
Combine whole wheat flour, baking powder and coconut sugar.
Using a blender, make banana puree.

Add water, olive oil and banana puree to the flour.

Fill the finished dough by 3/4 of the volume of the mold cell. It is convenient to do this with a pastry bag.

We bake muffins for 20 minutes. We determine the readiness with a toothpick. There should be no test on it.

Cool the finished muffins on the table to room temperature.