These Vegan Banana Pancakes are fluffy and flavorful. They are made without eggs and milk. In addition, pancakes do not contain sugar. These Vegan Banana Pancakes are perfect for a quick breakfast or snack. In addition, they are easy to prepare from ordinary products.
Vegan Pancake Ingredients
To make banana pancakes, you will need 5 ingredients. Let's start with whole wheat flour. It has a lot of fiber and is good for baking. If you don't like gluten, replace it with oatmeal. By the way, I have a recipe for Oatmeal Pancakes on my site.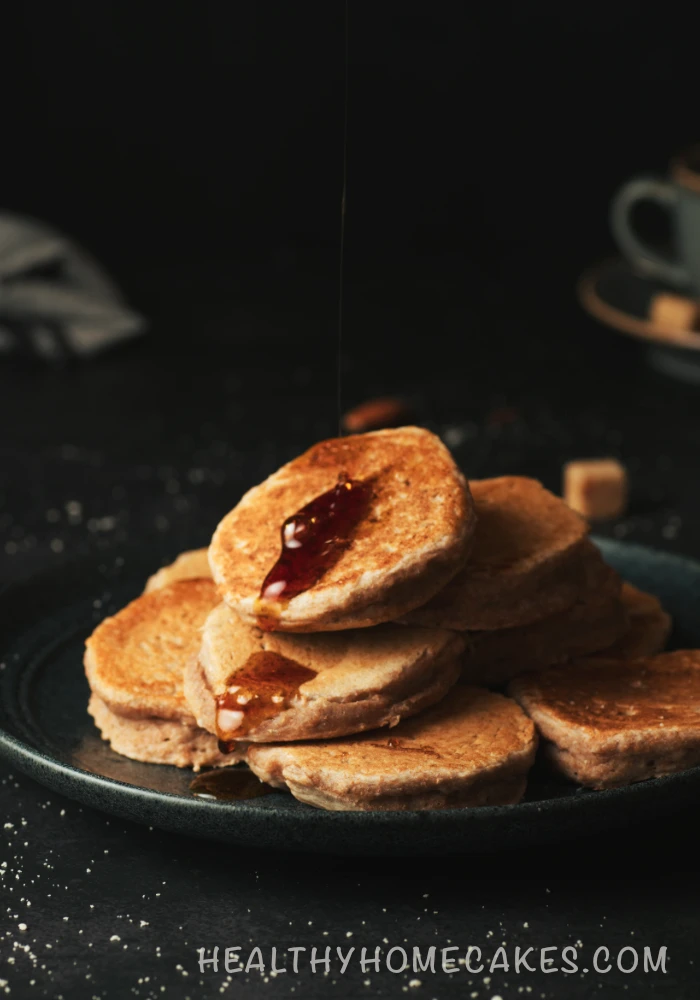 As a sweetener today banana. It's also a fragrance. There is a small amount of banana in the recipe and the pancakes turned out to be not very sweet. For lovers of sweeter, put more bananas than in the recipe. Or add a couple of tablespoons of coconut sugar. Although you can leave it as is. And add the syrup to the finished pancakes.
The recipe also contains water, refined sunflower oil and baking powder. Instead of sunflower oil, use any vegetable oil.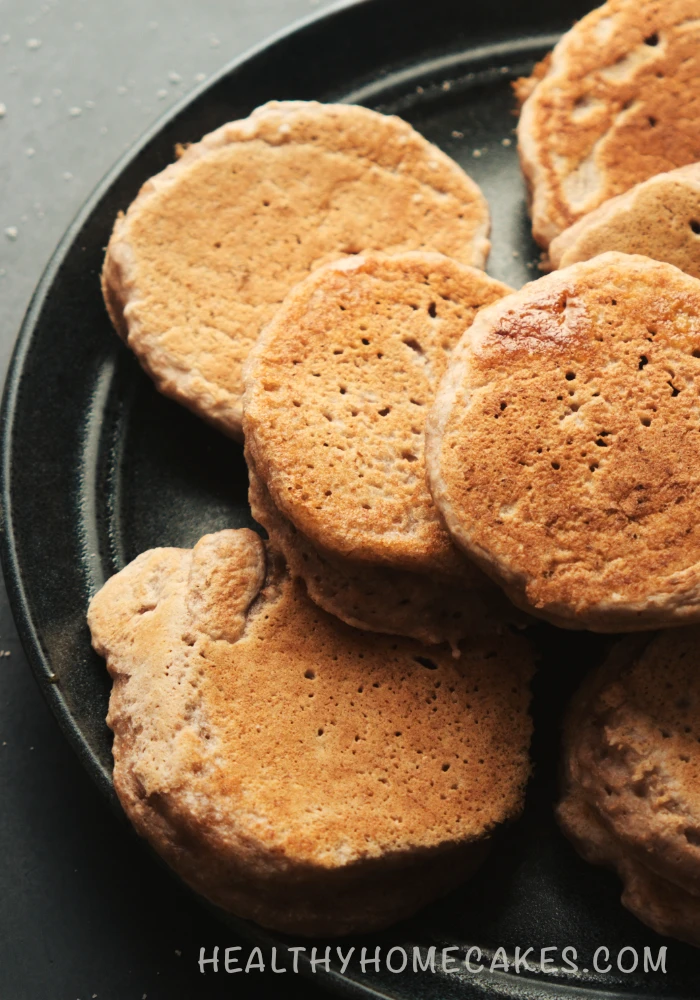 In addition to all of the above, we need a frying pan.
How to Make Vegan Banana Pancakes
The process of making Vegan Banana Pancakes is simple and fast. First, mix the whole wheat flour and baking powder in a bowl. Then add the banana chopped in a blender, water and refined sunflower oil to the flour. Mix everything until smooth. The dough should be of medium consistency.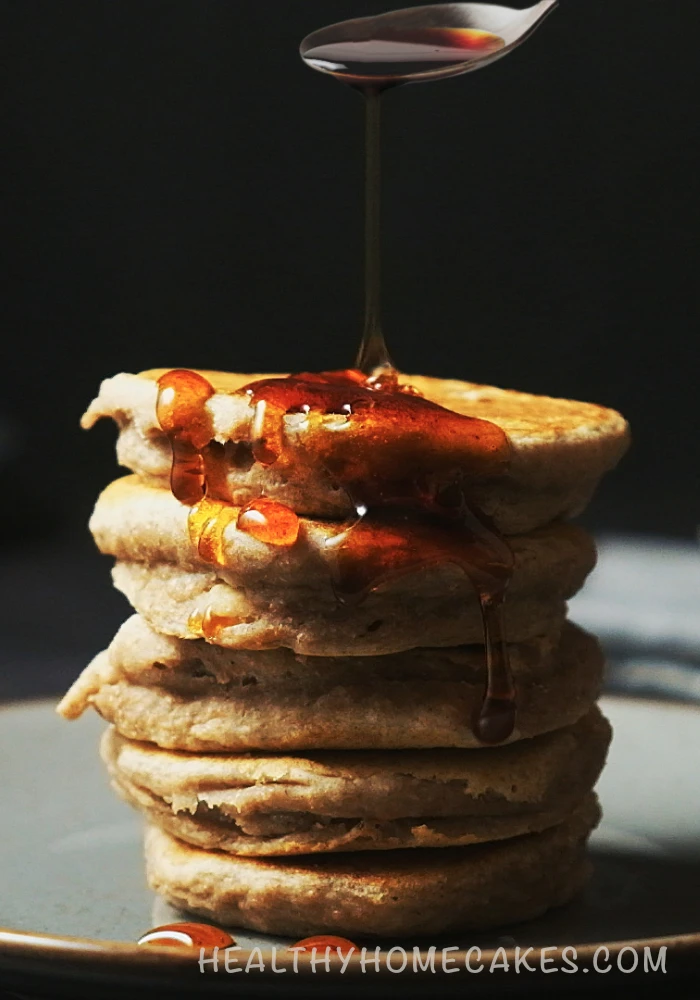 Before frying, add a little oil to the pan. Spread the dough into the pan with a tablespoon. My pancakes are small. You do as you please. Fry banana pancakes on each side until golden brown. Serve ready-made pancakes with syrup or jam. How do you like.
Prepare Vegan Banana Pancakes and write your comments.
Enjoy!
Be healthy and love yourself!
Vegan Banana Pancakes (Sugar Free)
Course: Vegan
Ingredients
1 cup (140g) whole wheat flour

1 piece (100g) peeled banana

150g water or unsweetened plant milk

3 tablespoons refined sunflower oil

1 teaspoon (5g) baking powder
Instructions
Mix whole wheat flour and baking powder together.

Add banana puree, water, and refined sunflower oil. Mix until smooth.

Drip a little oil into the pan. Fry pancakes on each side until golden brown.
Serve Vegan Banana Pancakes with syrup or jam.

Recipe Video